Meow-der, She Wrote (demo)
In this text-based short story you are Jessica Fisher: retired private investigator, crime writer and cat. You have just arrived on the picturesque shores of a remote Greek island. Hoping to settle in and get some writing done, you are suddenly caught up in the investigation of the meow-der of a town elder. Only you can help Jessica Fisher get to the bottom of this small town cat-astrophe!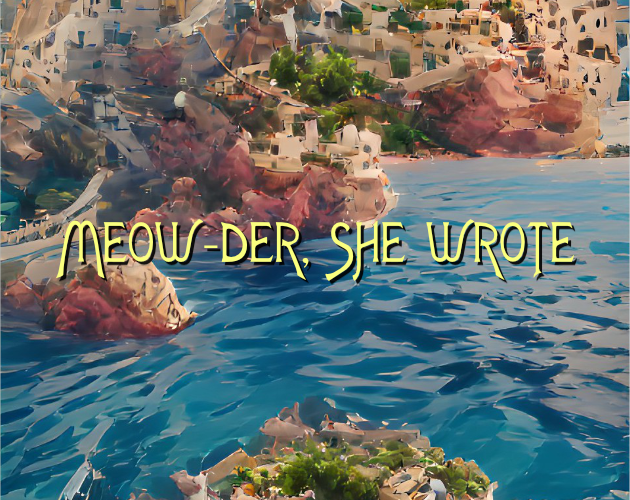 We acknowledge the support of the Canada Council for the Arts.